BORN AGAIN DEVIL FIGHTERS
Of Yesterday and Today

Before going any further on this page:
Be Sure To Listen To Brother Johnny's Introduction
(This page is no longer being updated – text has been preserved for historical context)
On this page, you will find sermons by various preachers from all around the country whom I believe will be a blessing to you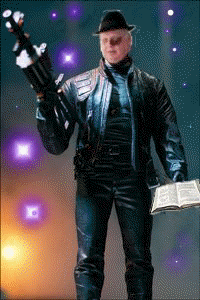 (1611 King James Copy of the Bible only).  Please let me know if they truly are a blessing to you. 
You, too, can submit sermons for use on this page.  Be sure to read the following:
Please pray that this new endeavor will be Christ exalting.

NOTICE:
 ALL SERMONS SUBMITTED WILL BE CHECKED OUT BY A GROUP OF PREACHERS FOR CONTENT AND LENGTH BEFORE BEING ADDED TO THIS PAGE.  
NO ARTIFICIAL INSERMONATION HERE!
All tapes or links submitted for approval become the property of Johnny the Baptist Ministries, and will not be returned.  
We will be adding new sermons to this site quite frequently.  Be sure to bookmark this page, and keep checking back for new additions.
God Bless You
Brother Johnny Campbell

For thus hath the Lord said unto me, Go, set a watchman, let him declare what he seeth. – Isaiah 21:6
---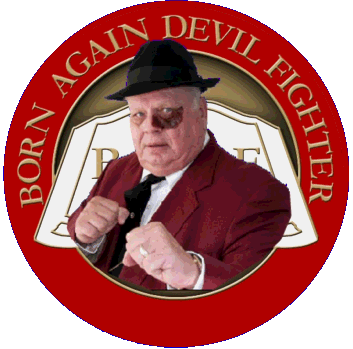 Today's Devil Fighters
"Mike Campbell and Bill Kannoy"
"Savior Soles Broadcast", with Johnny's daughter, Gayla Guidry
"Names of Jesus: Jesus is 'G' and 'H'", by Pastor John Nichaus
"Abominations in the House" part 1, by Bro. Amos Nichaus
"Abominations in the House" part 2, by Bro. Amos Nichaus
"Abominations in the House" part 3, by Bro. Amos Nichaus
"Abominations in the House" part 4, by Bro. Amos Nichaus
"Abominations in the House" part 5, by Bro. Amos Nichaus
"Abominations in the House" part 6, by Bro. Amos Nichaus
"Gentleness", by Bro. Amos Nichaus
"Five Warnings for Modern Believers", by Bro. Amos Nichaus
"Finish Your Course", by Bro. Amos Nichaus
"Look What The Wind Blew In", by Bro. Ronnie Wilcox
"Staying With the Stuff", by Bro. Ronnie Wilcox
"3-cord Scourge", by Bro. Ron Hoy
"Preach a Little Bit", by Bro. J. W. Briscoe
"Hell", by Bro. Ed Ballew
"What to Do When You Are On the Bottom", by Bro. Ed Ballew
"What Are Your Vital Signs?", by Bro. Mason Holliday
"Pastor or Panty Waste?", by Bro. Harold Leake
"Would You Vote?", by Bro. Jim Cates
"Lawless Grace", by Bro. Junior Hill
"Whiney, Hiney, Baptists", by Mystery Preacher
"For Preachers Only", by Bro. Stinnett Ballew
"Want Less", by Bro. Doug Fisher
"Born Again", by Bro. John Allen
"Mending The Thin Places In Our Lives", by Bro. Roy Goodson
"Why God Allows Your Enemy To Keep Hanging Around", by Bro. Dean McNeese
"Revival God's Way", by Bro. Tex Woody
"Beauty for Ashes", by Bro. Ronnie Wilcox
"God and the Confederate Flag", by Bro. Bob Roberts
"The Dirty Dozen", by Bro. Jesse Carr
"Why I Love Jonah", by Bro. Rick Proffitt
"The Other Side of the Coin", by Bro. Jacob Frederick
"How To Be Like Daniel", by Bro. Terry Hagendorn
"What Is Wrong With Doing What Is Right?", by Bro. Ed McAbee
"Lining Up With Scripture", by Bro. Don Savell
"Has God Baked You A Cake Lately?", by Bro. James Bumgardner
"Why I Preach The Gospel", by Bro. Richard Sandlin
"Give to Get", by Bro. J.C. House
"Testimony", by Bro. Kenny McComas
"Evangelize America", by Bro. Bailey Smith
"Besor Baptist", by Bro. Rick Safret
---