Click on the below links to watch the video:
Hey Preacher, are you discouraged and broken hearted. Let your sorrow be turned to Joy! Listen to this old fashioned preacher who was filled with Joy till his last day. A real Born Again Devil Fighter.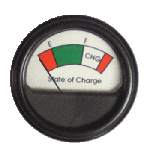 GET YOUR BATTERY CHARGED
There is no doubt on Brother Johnny's stand! He wants people to be excited about serving the Lord. Bro Johnny always tells me "Get people to fall in love with Jesus, the rest will follow".
Watch this video, it will lift you up!
---
The West Virginia Mule Skinner sings a song about when he watched Goliath getting slain.  You'll love this one!
---
Click below to listen to great Bible teaching!
---
---
Click Here to  Read and listen to  My Life Story
You will need RealPlayer to hear and see the audio and video files on this site.

Do You Need A Dose Of TRUTH?
Take
St. Johnny's Aspirin and call God in the morning!

Johnny The Baptist
A DEPENDENT BAPTIST because the Independent Baptist have lost their minds.

(One of Johnny's ads)
Why have fire cracker revivals when you can have Dynamite!!

 Are You Sure You Want Revival

Whether your congregation is BIG or SMALL,  I'll preach at 'em ALL

Book Me NOW for a REAL Revival!


The Remember When Baptist Church

 

 

LISTEN TO BROTHER BILLY KELLY'S TESTIMONY Click Here

Born Again Devil Fighter is Brother Ed Ballew. This CLASSIC message is still one of the most important sermons available.  It is about an oft neglected topic in this Laodicean age of the church. Be sure to listen to his message
entitled

Click On The Image Above
---